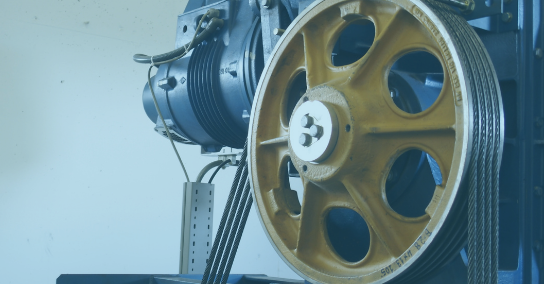 Elevators are often the most complex machinery present in a building. They are also the most convenient and the most dangerous. When they malfunction, they can cause serious injury and even death.
Because of this, it is essential to conduct routine tests and preventative maintenance. Should something go awry, you can catch it quickly. At the very least, you will know you did everything you could by prioritizing elevator maintenance.
Safety
Elevator safety issues affect visitors, employees, and customers alike. As a property manager, keeping those in your building safe should be a top priority. If you are truly committed to safety on the property, taking a proactive approach to maintenance is key. Accidents happen, but don't let anyone in your building suffer from something that could have been prevented.
Peace of Mind
No one wants to stay up at night wondering when something might go wrong in the business. The last thing you want is to hear about is elevator entrapments or incidents and injuries related to elevator malfunctions. Conducting proper maintenance can help you sleep better at night, with peace of mind knowing you've covered all the bases.
Maintenance Cost
Believe it or not, it costs less to do preventative maintenance than to fix a broken elevator. Regular maintenance also lengthens your elevator system's lifespan, which means you don't have to think of replacing parts or modernizing the elevator anytime soon. There are also mandatory inspections conducted to keep your elevator in service, so regular maintenance can ensure your elevator is up to code, avoiding any fines.
Customer Satisfaction
Elevators work best when well-maintained. This goes beyond just potential breakdowns. They recall faster, move more smoothly, and are very responsive. Customers notice this and will enjoy visiting your place of business, even if they do not immediately realize this is why. When people have to wait too long for an elevator, they notice and judge the business accordingly.
If you're looking for an elevator maintenance company in North Carolina, consider Southern Elevator. We have multiple locations throughout the state. Find one near you.
Contact Us
More Posts You May Find Interesting